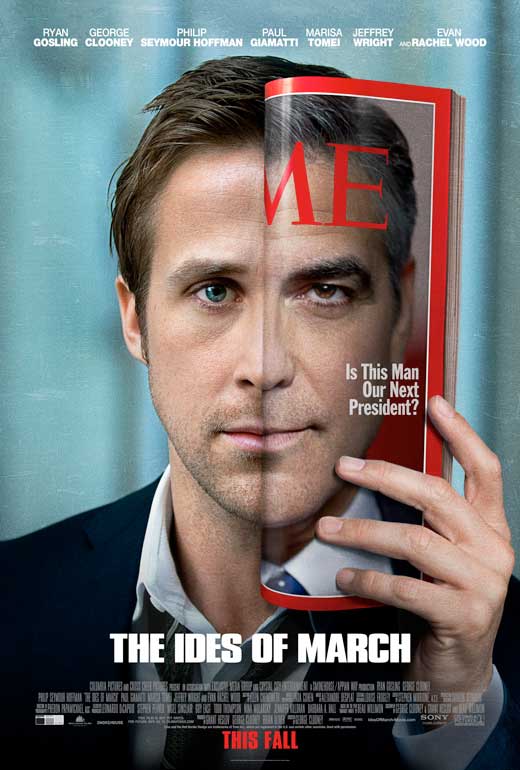 I've been an admirer since
The Notebook
(2004) and a fan since
Blue Valentine
(2010). Also in 2010 he made
Carzy Stupid Love
with
Steve Carrel
and
Julianne Moore
and
All Good Things
with
Kirsten Dunst
. I had thought, chiefly because of the low budget sad romantic film where he teamed up with
Michelle Williams
, which also earned him the "Most Unfair Academy's Non-Nomination", it was a matter of time before this guy would come up as one of Hollywood's most valuable treasures.
In 2011,
Ryan Gosling
has been gathering huge hype has he stars in two of the most awaited films of the year:
Drive
, one of the pieces that shook Cannes, nominated for the Golden Palm and winner of Best Director (
Nicholas Winding Refn
), warming up the band for upcoming commercial release; and
The Ides of March
, to open tomorrow the Venice Film Festival, written, directed and co-starred by
George Clooney
, known adept of political dramas.
How promising would you dare to bet Ryan's endeavors are going to turn out, from here on?
PS: The Ides of March running for movie poster of the year.